20 November 2015
4.31pm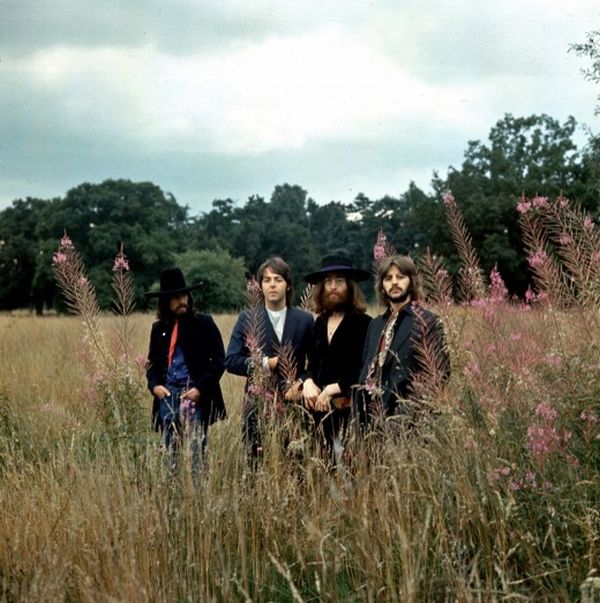 long long long
UK
Forum Posts: 36
Member Since:
1 March 2015
Offline
ewe2 said

long long long said

'The slow afternoon of The Beatles' career.'

What a perfect sentence. Love that guy's writing, even I disagree with his general argument that their clear creative peak begun with the opening chord of A Hard Day's Night and ended with the closing chord of A Day In The Life.

Nice writing but still inaccurate: the cover was white because the Beatles wanted it that way. They actually wanted it to be transparent but EMI baulked, so they settled for white. This is the problem with MacDonald, he puts a good paragraph together and totally blows its impact by fantasy facts. This "creepy album" theme also seems to be a favourite of music critics; I'm not sure who copied who though. My issue with that approach is that it's made out to be something weird but given the relentlessly upbeat sense of their previous albums, no one thought to pay attention to the darker songs on those. But, come the White Album and we can make boring pronouncements on the afternoon of the Beatles career, and this isn't just MacDonald's fault. May I remind people that from the Beatles point of view at the time, it wasn't. So much rubbish from music critics attempting to sound wise can obstruct the view, avoid falling into their rut if you can.
Yeah, writers do love their narratives.
20 November 2015
4.41pm
ewe2
Inside the beat
Forum Posts: 1008
Member Since:
8 January 2015
Online
@Joe @Ron Nasty Thank god, I thought I'd gone bonkers! My memory is weird, huh? I don't think MacDonald could have been privy to this information, so it would still be unfair to blame him for his supposition. But I'm still thinking about the myth-making that critics inadvertently indulge in, I may have to write another rant 😀
20 November 2015
5.40pm
Wigwam
Forum Posts: 1171
Member Since:
17 October 2013
Offline
I read MacDonald years ago twice.......and when I saw the last up-dated edition going for a song in HMI I bought it and gave my son my old copy telling him 'this is the best book I've seen that informs on the songs and sets the context for them.'
Is there a thread or discussion on here that lays out the reasons why a number of you consider it so flawed?
20 November 2015
6.50pm
meanmistermustard
Forum Posts: 16157
Member Since:
1 May 2011
Online
Here is a thread on MacDonald's book which has links in post 1 to other discussions on it.
The following people thank meanmistermustard for this post:
Wigwam
Don't make your love suffer insecurities, trade the baggage of self to set another one free. ('Paper Skin' - Kendall Payne)
Forum Timezone:
America/Chicago
Most Users Ever Online: 597
Currently Online: meanmistermustard, AppleScruffJunior, Expert Textpert, Ahhh Girl, Annadog40, Merch, ewe2
55 Guest(s)
Currently Browsing this Page:
1 Guest(s)
Top Posters:
meanmistermustard: 16150
Ahhh Girl: 10079
Annadog40: 8844
Zig: 7290
parlance: 7092
mr. Sun king coming together: 6980
Mr. Kite: 6056
trcanberra: 5126
Ron Nasty: 4677
mithveaen: 4631
Member Stats:
Guest Posters: 87
Members: 3227
Moderators: 4
Admins: 2
Forum Stats:
Groups: 3
Forums: 42
Topics: 3756
Posts: 192823
Newest Members: decano79, Lady Madonna, fabeatles, wtfmonie, Sweet Lorretta Martin
Moderators: Ahhh Girl: 10079, meanmistermustard: 16150, Zig: 7290, Joe: 4334
Administrators: Joe: 4334, Ellie: 1
Members Birthdays